Notice
Dynabook, Inc. and its subsidiaries were deconsolidated from Toshiba Group on October 1, 2018.
They will continue to develop, manufacture, sell, support and service PCs and system solutions products for global markets.
For information on products and services, please see the following site.
Your search returned these results.
close

Locating Your Part Number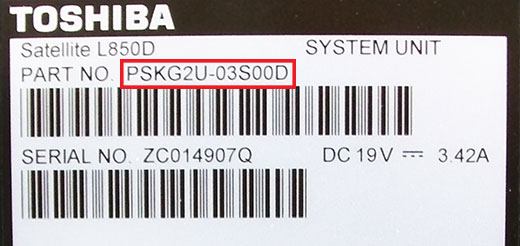 Your Part Number is listed on the bottom of your computer. If you cannot find or read this label, please call customer service at 800-597-4513.