Notice
Dynabook, Inc. and its subsidiaries were deconsolidated from Toshiba Group on October 1, 2018.
They will continue to develop, manufacture, sell, support and service PCs and system solutions products for global markets.
For information on products and services, please see the following site.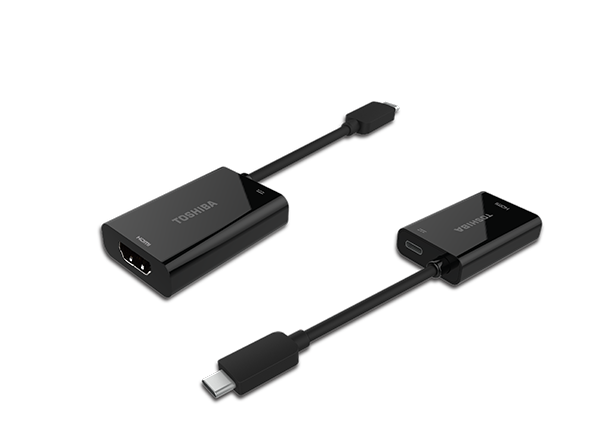 Dynabook USB-C to HDMI with Power Delivery
Lets you connect your laptop to an HDMI display via a USB-C port.
Adapters - PA5269U-2PRP Product Description

PRINT
Overview
The Dynabook USB-C to HDMI adapter lets you connect a laptop with a USB-C port to a display with an HDMI connector. Since it also has a USB-C port, you can also use your laptop's AC adapter to charge the laptop at the same time.
Do not connect an AC adapter with a wattage greater than 60W to the USB Type-C™ Adapter.
†MSRP: Reseller/Retailer pricing may vary. Toshiba is not liable for pricing errors.