Looking for a laptop for your business, home, or home office? Take a close look at our Satellite Pro® laptop family and discover performance, quality, and durability to handle life on the go. If you're a professional we're convinced you won't find a better value anywhere.
Quality, durability, and reliability

Satellite Pro® laptops undergo Toshiba's rigorous quality testing to ensure our legendary quality and dependable performance.
Essential features

The Satellite Pro® series comes with essentials to get you and up running whether it is for work or for personal use, you have what you need from connectivity to brighter and sharper images thanks to their TruBrite® widescreen displays.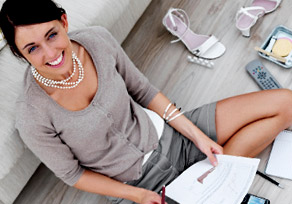 Tools to help you stay in touch.

These laptops are also geared to help you communicate with the people, places, networks and devices you need to stay effective and mobile. That includes integrated Wi-Fi, a webcam, built-in Bluetooth® v2.1, and even a modem.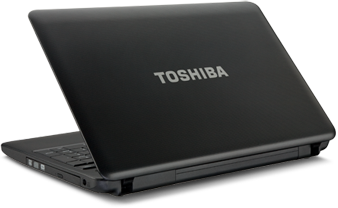 Convenient docking capability.

When you land at your desk you'll want easy access to networks, the Web and peripherals like a monitor, keyboard, printer and more. That's why our Satellite Pro® laptops are fully compatible with the Toshiba dynadock™ U universal docking station, which features built-in digital audio and HD video cards. Tap into printers, scanners, an additional monitor and entertainment simply and conveniently with one USB connection, freeing you from excess clutter, plus wear-and-tear on your laptop ports.
Style and Substance

The Satellite Pro series features stylish and functional designs with thin profiles, enhanced curves, and textured surfaces. Select systems come with the latest Intel® processors and essential features such as DDR3 memory, optical drive, wireless WiFi, webcam, Bluetooth, Gigabit Ethernet, and much more.
Select Satellite Pro® laptops feature:
Full-Size Keyboard with 10-Key Pad

Ideal for accountants and financial professionals, this feature makes typing and data entry go so much faster.
Built-in Webcam with
Toshiba Face Recognition

The built-in Webcam on these laptops let you videoconference plus take, store and send still pictures. You can also log on easier thanks to our face recognition* software.
learn more

»
Touch pad with
Multi-touch

Enjoy the ability to pinch, swipe, rotate or scroll through images on the display screen with a simple brush of your fingers.
learn more

»
DDR3 Memory

Get the bandwidth to get the most from today's software, multitask all day and run applications without a glitch.
Our Top Selling Satellite Pro® Laptops