Satellite Pro
C50
Outstanding design. Incredible value.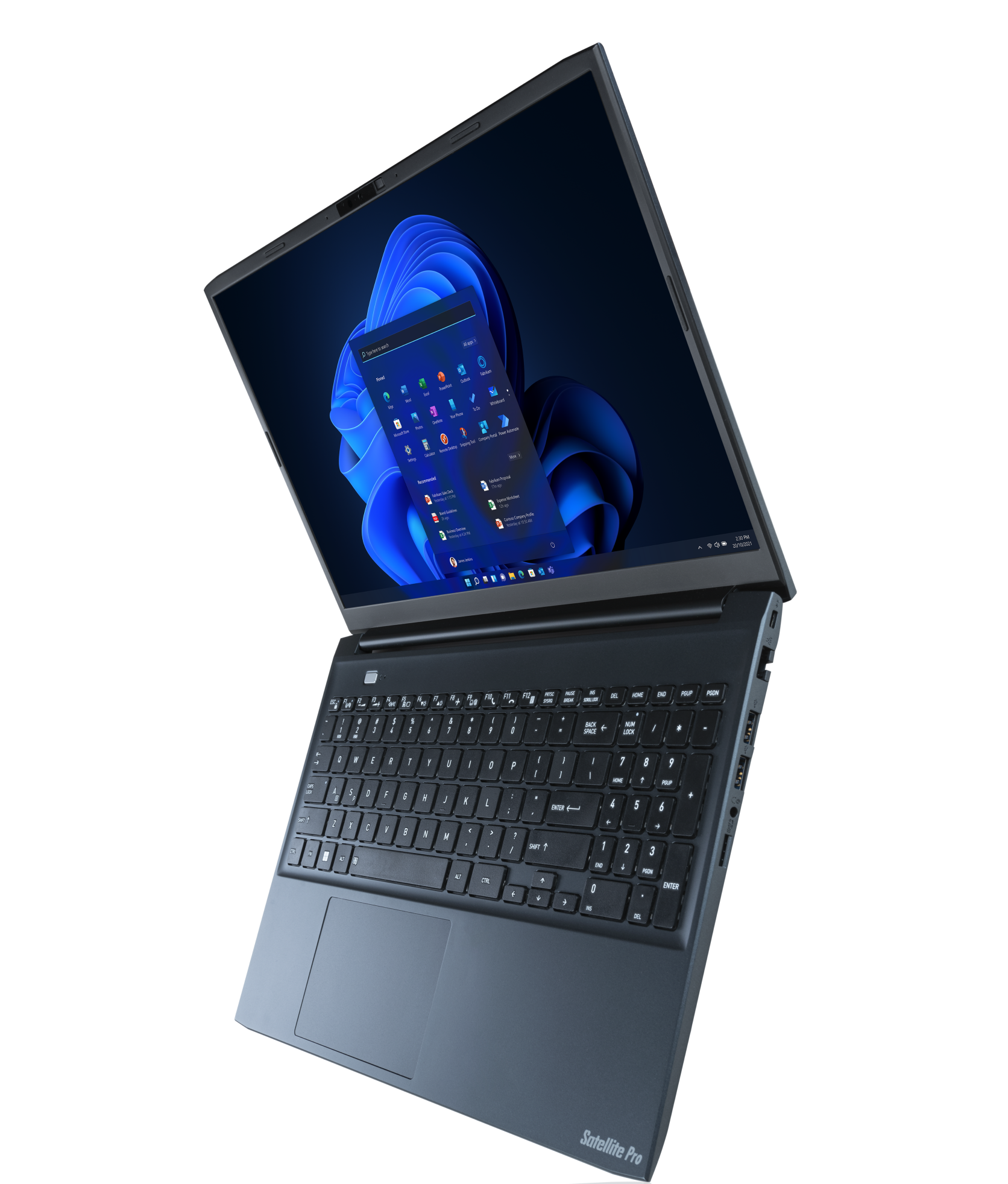 This 15" laptop offers all the tools you need for a productive work or study day. Premium design, fully-loaded features and seamless performance means the Satellite Pro C50 makes multitasking easy. Packed with features for next-level performance including 12th Gen Intel® Core™ processor, up to 32GB of super-fast DDR4 RAM and SSD storage, the latest USB Type-C™ port which provides one-click connection to your most-used peripherals and a special anti-bacterial paint coating which inhibits the growth of microorganisms such as bacteria, this slimline, narrow-bezel laptop is ready to take on any business task you throw its way, and do so in style.
A 15.6" laptop with premium design and all-round capability that delivers exceptional value. Ready for the most demanding tasks required of it by modern workers and students.
Equipped with an Intel® Core™ processor, up to 32GB of DDR4 RAM and SSD storage, plus USB Type-C™ for a multitude of connections via one port.
A pleasure to use at the desk or on the road, with up to 8 hours battery life*, narrow-bezel design and slimline build weighing just 1.52kg.
View models